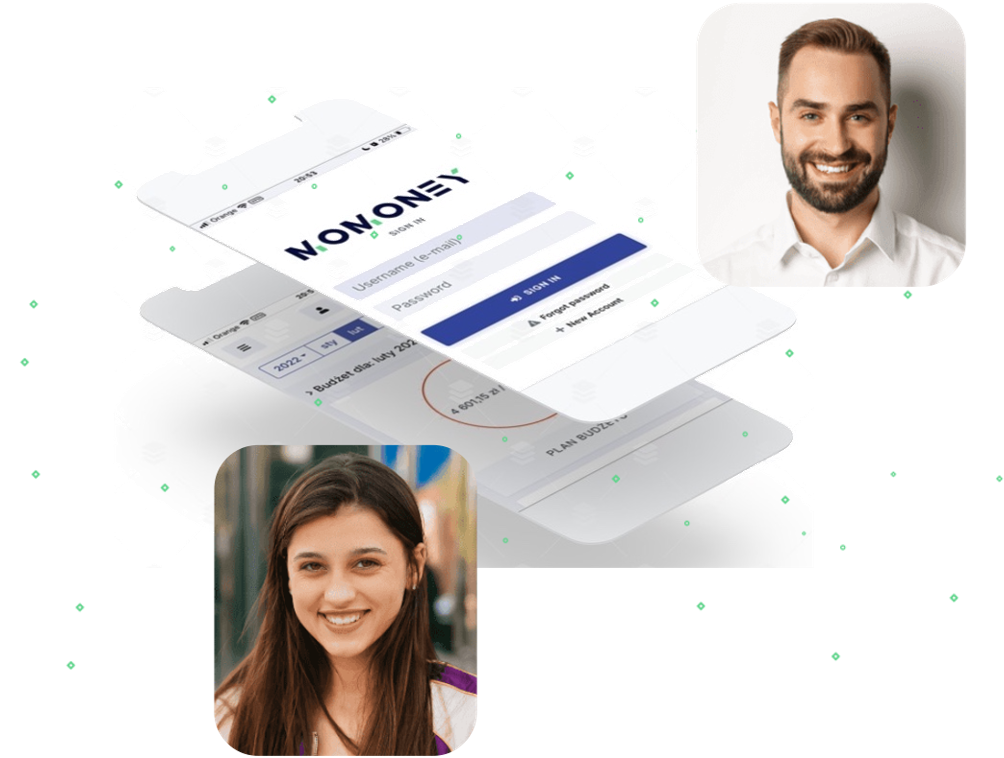 We use proven methods
MoMoney is a personal finance and household budget management app. With it, you can easily create a household budget, start managing your money consciously. Track income and expenses. Analyze reports.
It's a great app, but that's not all. We are guided by fundamental principles that inspired us when creating the app:
pay off debts
pay yourself first
save half, spend half
prioritize expenses
continually increase your income
distinguish between actual needs and mere wants

---
Why you should choose us.
---
To gain control over your expenses and income, planning and precise financial management are essential. However, personal finance is not about exact accounting, after all, money is just a means to an end.
 Our app will help you organize your finances, and you decide for yourself which goals you want to achieve.

---
#1
---
education and children's future

---
#2
---
trip around the world

---
#3
---
down payment for a house purchase

---
#4
---
private, substantial, and dignified retirement
Create budgets, track expenses, and save for the future.

Our finance management app will help you achieve your goals.
---
Share the budget with your partner or use it by yourself if you prefer.
Synchronize accounts with your bank, or don't if you'd rather not.
Define categories on your own and set them according to priorities.
Monitor your net worth.
Browse clear, visual reports about your finances.
Manage your budget in multiple currencies (we support: USD, EUR, GBP, DKK, SEK, NOK, CHF).
"To make a budget is to tell your money where to go, instead of wondering where it went."

---
WHAT'S COOL ABOUT MOMONEY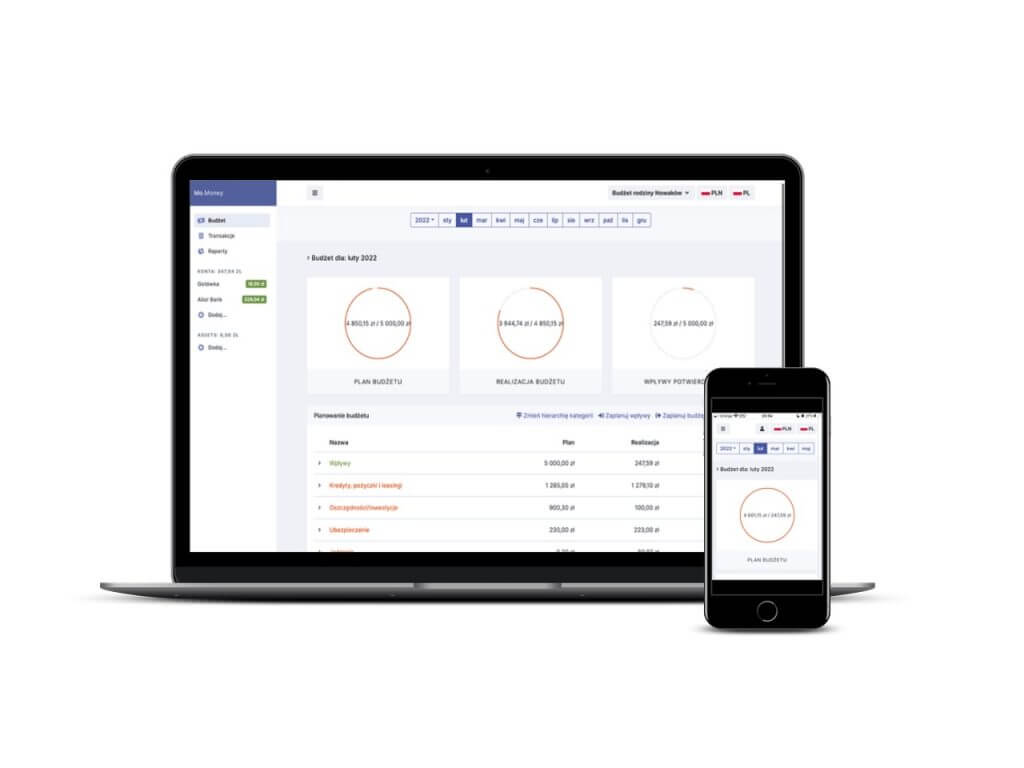 01
---
Clear Interface
Getting started with MoMoney takes 15 minutes. Setting up an account, adding accounts, creating and personalizing budgets. It's quicker than deciding which shirt you'll wear today. Additionally, if you want, you have access to a 1-hour online session with us to customize your budget and set your own goals!
02
---
Customization
Create as many budgets as you want: family, personal, or any other kind that comes to mind. Share budgets with anyone else (without any additional fees!). Create your own categories within the budget. Let them reflect your lifestyle and what's truly important to you, ensuring your money is allocated precisely. You know the saying "Show me your budget, and I'll tell you who you are"? We took that really seriously.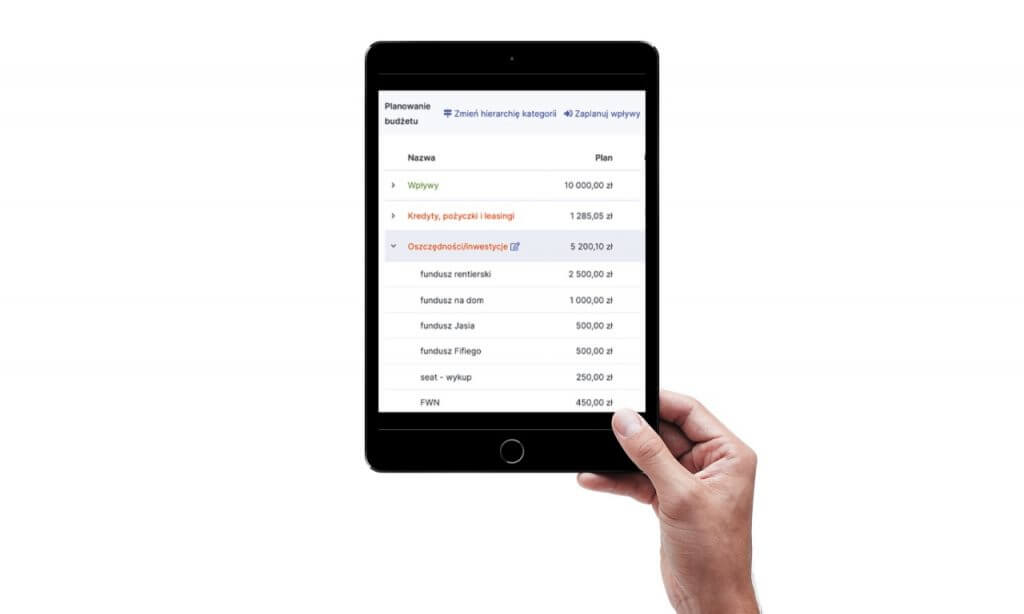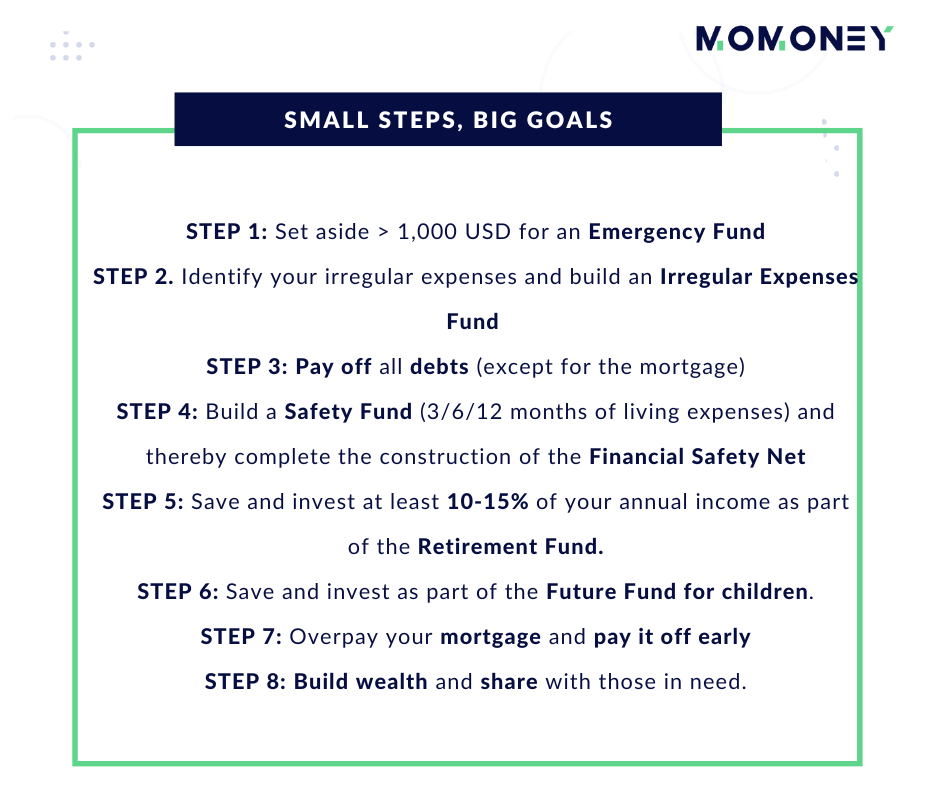 03
---
Setting Your Own Goals
A budget is a plan for your money. And the essence of good planning is setting goals and ways to achieve them. You should approach your financial plan, i.e., your household budget, just like you would any other plan. The best budgeters start with goals, and these goals keep them committed and serve as a compelling reason when doubts and fatigue arise. Set your own goals, save, and buy what's truly important to you. In MoMoney, you can add your own goals and track their progress. If you stray off course and forget about achieving your goals, we'll gently remind you.
04
---
Multi-currency Support
MoMoney allows you to choose a primary currency for specifying expenses/budget planning/asset estimation and manage a budget in multiple currencies with conversion to the primary one. The app supports three currencies: USD, EUR,  GBP and also DKK, SEK, NOK, CHF. You can use multiple currencies simultaneously in a single budget.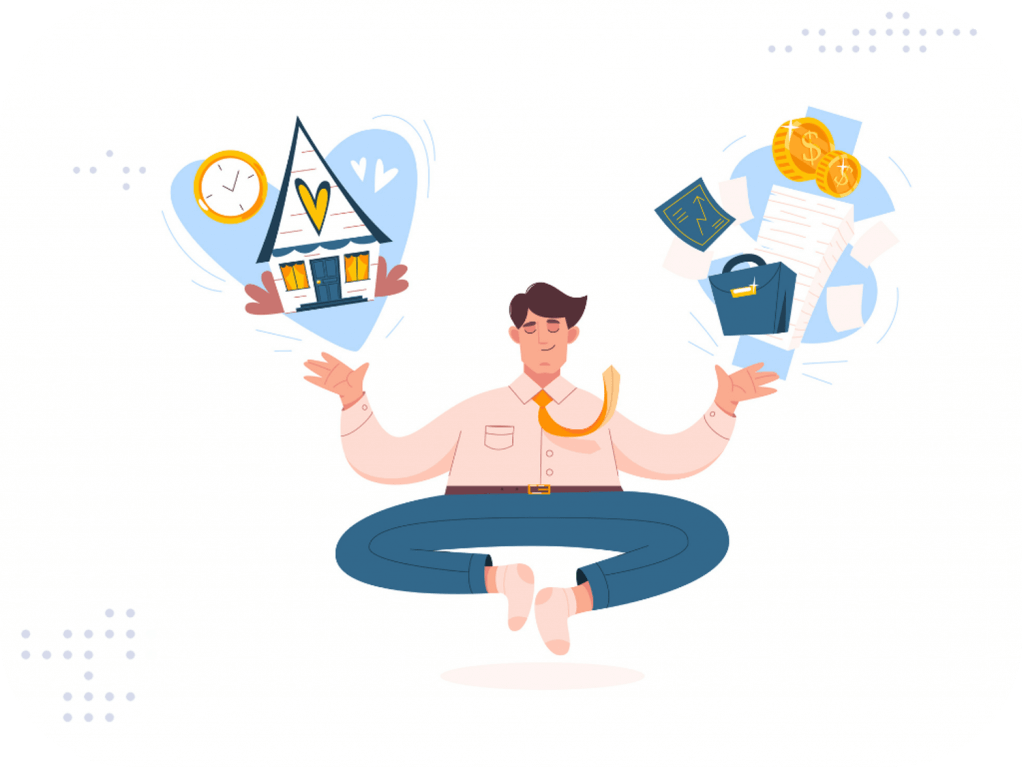 05
---
FINANCIAL ZEN
Financial Zen is our substantive support program for MoMoney users in the field of personal finance. In addition to access to public articles and videos on our blog and YouTube channel, every user of the paid version receives access to extended content, courses, and many additional features available only for MoMoney premium members.

---
START NOW FOR FREE
---
Free trial period, up to 64 days, to test the app.
Start using the free trial today. Cancel at any time. No rush.
.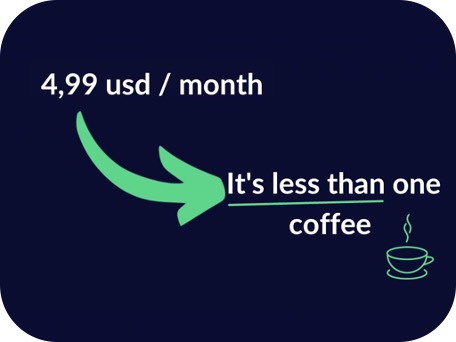 Monthly plan
---
App for managing personal finances and maintaining a household budget.
64-day trial period.
Maximum flexibility.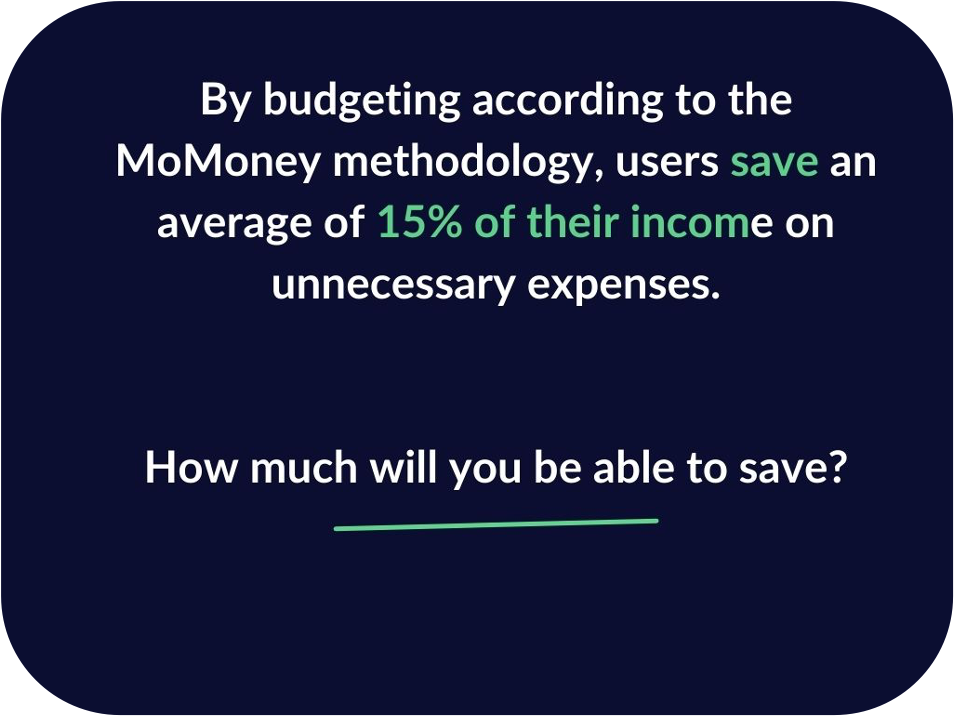 Annual plan
---
App for managing personal finances and maintaining a household budget
Online course "Household Budget Challenge in a Week"
Individual 1:1 session for budget personalization and setting your own goals
64-day trial period
Best price
Take control of your finances. Save, invest, build financial independence. Fulfill your dreams. Remember, money is not an end in itself, but a means to an end.

---
Check out our educational content.
Hungry for knowledge? Check out our articles and videos on the blog!

---
FAQ
Frequently Asked Questions (FAQ)
1
Does anyone have access to the financial data I enter into the app?
Your data is private — it belongs to you and only you. You are NOT the product.
Data is stored on secure servers, and all data transmission is also encrypted. We make every effort to ensure that your data is 100% safe. We collect the minimum amount of data necessary to provide the service. To use the app, all you need is an email address, which is essential for logging in.
3
Can I create multiple budgets within the app?
Yes. The app allows you to add multiple (independent from each other) budgets.
4
Can I share budgets with another person?
Yes. MoMoney allows you to add another person to share a budget. Importantly, the second person doesn't need to have a purchased subscription.
5
Can the budget be managed in multiple currencies?
Yes. MoMoney allows you to select a main currency for defining expenses/budget planning/asset estimation and manage a budget in several currencies with conversion to the main currency. The app supports three currencies: PLN, USD, and EUR. You can use multiple currencies simultaneously within a single budget.
6
Is a credit card required for registration?
No, you don't need a credit card! Register and try MoMoney for free for 64 days without providing your credit card information. At the end of the free trial period, you can choose one of the plans (monthly or annual) and enter a payment method.